Norfolk Herbs are growers and suppliers of naturally raised culinary, medicinal and aromatic herb plants along with salvias and pelargoniums
We have been growing herbs in Norfolk since 1986 starting off as primarily a wholesale nursery. By the late 1990s, we had become a very established wholesaler supplying large garden centres, botanic gardens, English Hertiage, the National Trust to name just a few. We kept this going into the 2000s and it was then, when we introduced a website. in the 2010s, it was clear that online sales were going to be a good direction and retail from our nursery increased dramatically. Then came 2020! A year that no one will ever forget.
Now we are in 2022 and we are taking our experience of growing herbs for the trade, primarily to you, the customer – so why not buy direct from the grower!
Buy from our nursery, buy from events and buy online for delivery direct to your door. No matter where you buy from, the plants would have been grown by us here on our nursery in beautiful countryside in the heart of Norfolk.
If you are holidaying near or live local enough to visit, please come and see us. We have a sales area and a small shop area (that we plan to fill with lovely things soon) but more importantly, you have us on hand to ask questions and give advice.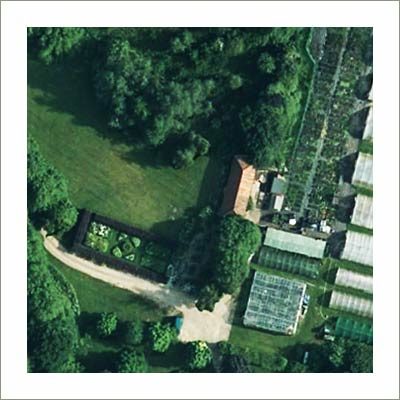 Visitors are assured of a warm welcome to our beautiful surroundings and we hope that they will enjoy their time spent browsing through our herb selection and learning about all aspects of herb growing.
Alternatively, you may like to meet us at the variety of shows we enjoy attending throughout Norfolk. Details of these can be found on our Events page
If you can't see us face to face, all of our plants are available to buy online.
Rosie started the business, Brian joined and now their son Oliver with his wife, Michelle are those in charge on the ground with Brian still busy and Rosie concentrating on the admin side. Things don't as such change but evolve and the reason why we as a business are still here after so many years is that we can evolve. We have a wonderful close knit group of staff that work around their children or other comitments. We couldnt do this job wihout them. Remember that cake = happy staff!
Our surroundings
We are so lucky to live where we do. Our nursery is situated in a valley of the Wendling beck. A river that is currently at the centre of a re-wilding project. Our own land is adjacent to a SSSI, the Dillington Carr. A series of irrigation lakes situated in wet woodland. We have a plethora of wildlife here. Mammals such as Badgers, Foxes, Mustelids and Deer, Raptors such as Buzzard, Kestrel, Red Kite, Tawny and Little Owl, Small birds such as grasshopper warbler, blackcap, whitethroat and bullfinch are amongst are favourites! There there is a small matter of a PUFFIN! Those who have spotted a Puffin here before would have been greeted by a whirlwind of fur and licks. Puffin is a young border collie who is a friendly and handsome dog who loves people but hates to see them go. We are all his flock and he won't let a sheep out of his sight. He is being trained (still!) and he is a little bit vocal on occasions but we are working hard. Don't worry though, he is out the way of customers but he may still try and find you for cuddles!
Just ask, and you are welcome to have a wander around some of our grounds and you may see something other than a Puffin. Butterflies, dragonflies, birds and mammals are a daily spot. We keep a lot of our area uncut but occasionaly grazed and it gives us a chance to have a stunning wild flower meadow too with orchids, meadowsweet, grasses and vetch etc.
Take a look at some of the photos. Sadly, not all our pets are with us now but we still have a Tortoise and of course, a Dog!
Gallery